Last Saturday Mommy and Daddy took me to Sea world in Orlando. I had sooo much fun! I saw Sharks, Dolphins, Polar Bears, lots of fish, and a Walrus! I Loved it! I just chilled out in my stroller looking around at everything! I liked "Shark Encounter" the best! You walk through a big tunnel and all the sharks are swimming above you! I was looking up and getting excited everytime one would pass by! Daddy got passes for 2 years so we can go whenever we want. I wanted to go back this weekend but mommy and daddy had a garage sale so we couldn't. But mommy said we will probably go again next weekend!
Here are a few pictures from my first trip there!
Chillin in my stroller...don't look too happy because moomy stop strolling me to take my pic!!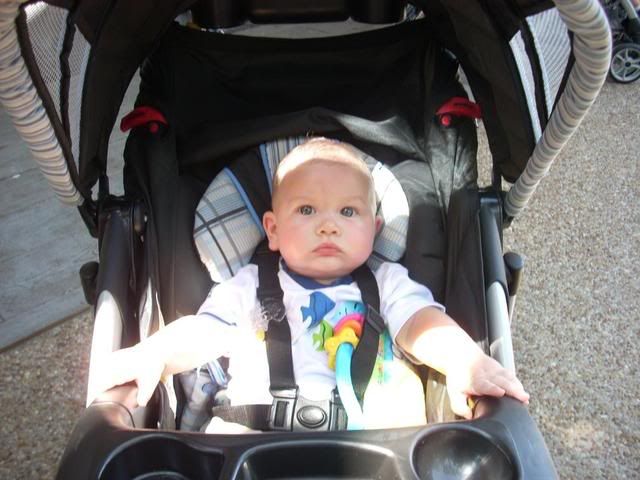 Stopped off for a bit to eat. Daddy told me to look at the camera while mommy got my food ready...so here is me looking and also thinking "mmmm can't wait for food!"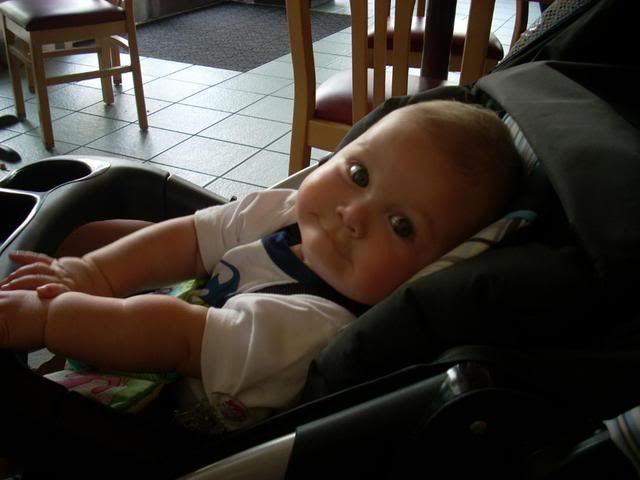 Mommy and Me in the polar bear exibit.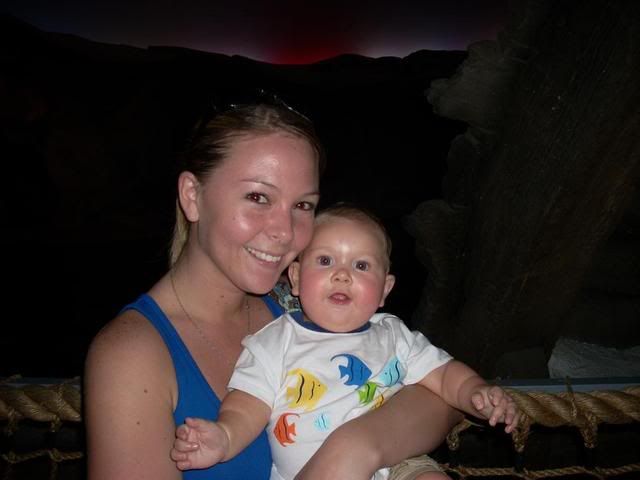 Here is the polar bear I saw!



Mommy and me going through the Shark encounter....yep that is sharks above our head!!!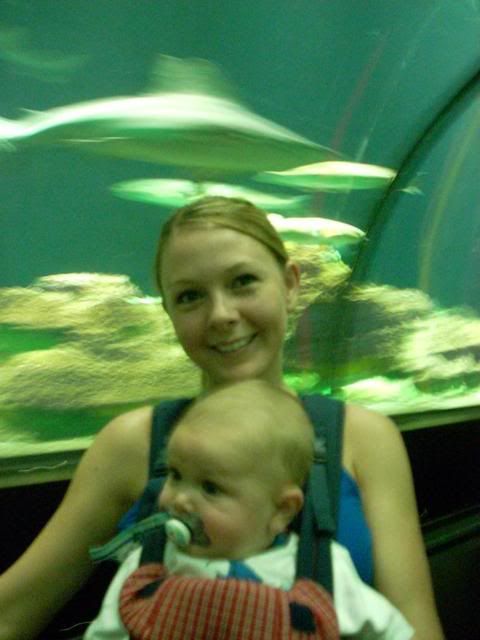 Mommy telling me to look at the camera while squishing my check....



and mommy's favorite fish...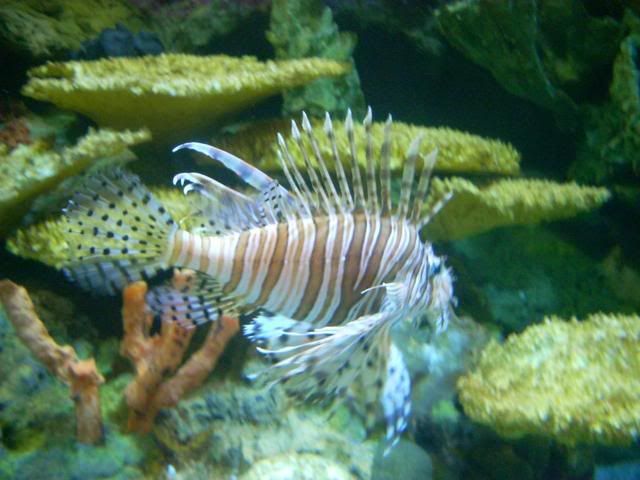 I can't wait to go back!