Sorry its been so long since my last post...trust me mommy has tons of pictures to post but I thought since yesterday was Thanksgiving I better write about that first! I had a blast...of course I was the center of attention and everyone was fighting over me...you think they will still do that wwhen I hit the "trouble twos"?? Yea...didn't think so...so i figure I might as well live it up while I can!
We have LOTS of people over...mommy and daddy, nana, papa, grandma, grandpa, Uncle Richie, Aunt STephanie, Aunt Brittany, Aunt Kayla,Uncle Chris and his girlfriend Bridgette, Great Aunt Suzie, Great Uncle Joe,and Great Grandma and Grandpa Hunt! Told you it was a TON of people!! There was also a ton of food! Mommy even got me turkey and sweet potato baby food for the occasion! All in all it was alot of fun!
Well....of course mommy took lots and lots of pics...
Mommy and me


Bridgette, Uncle Chris and me with his hat


I was trying to hide from mommy and her stinkin camera!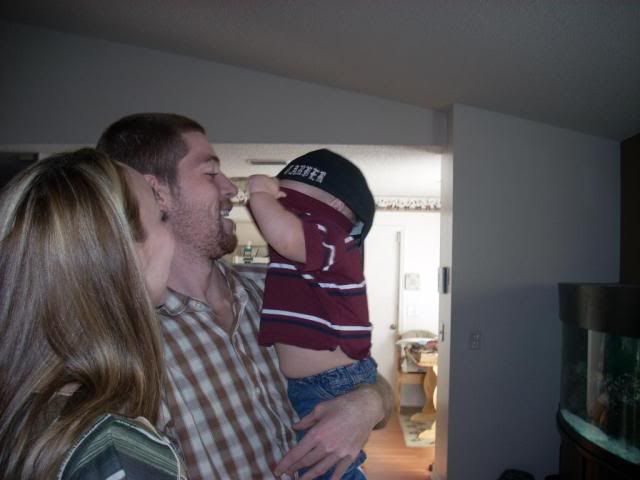 Aunt Stephanie Uncle Richie and me


me hanging out under the coffee table while everyone ate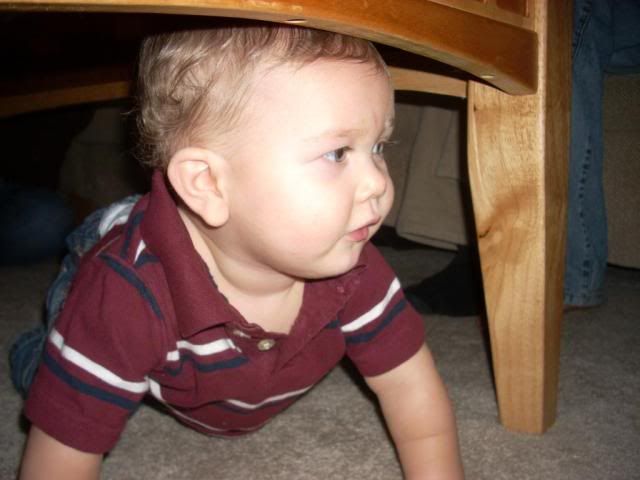 Just livin it up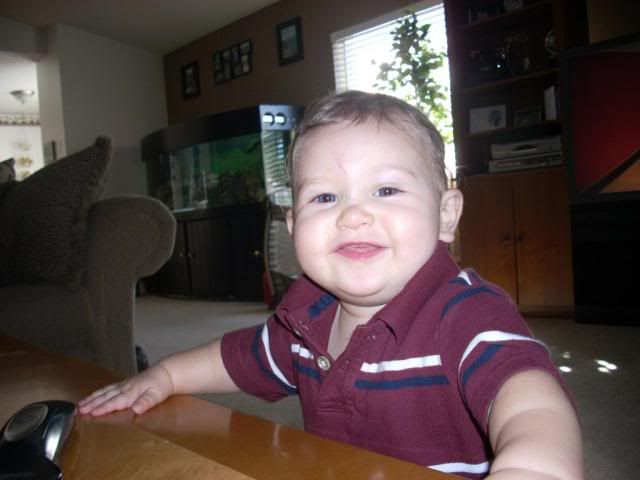 mommy says I look just like daddy in this pic cuz he also sticks his tongue out when he is concentrating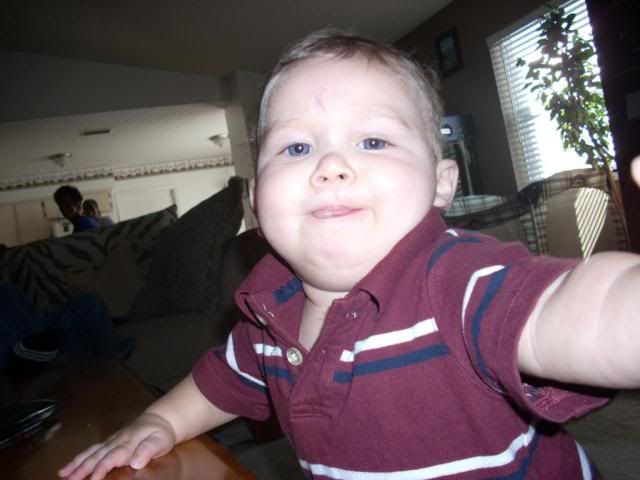 I know i know..you love my blue eyes


Hanging outside with Aunnt Stephanie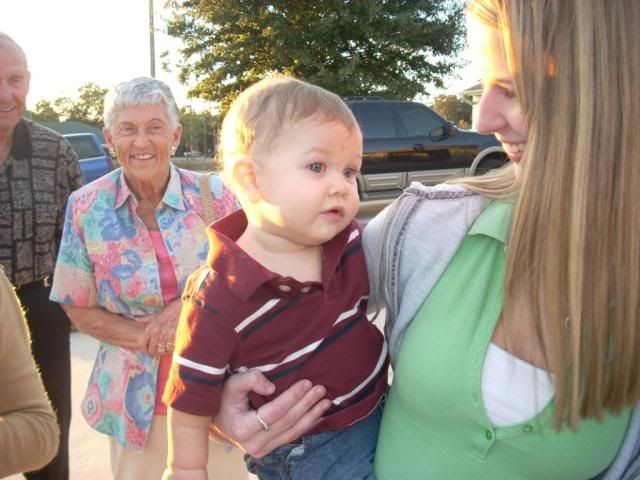 wanna walk so bad!


mommy loves this pic...I was really trying to get the camera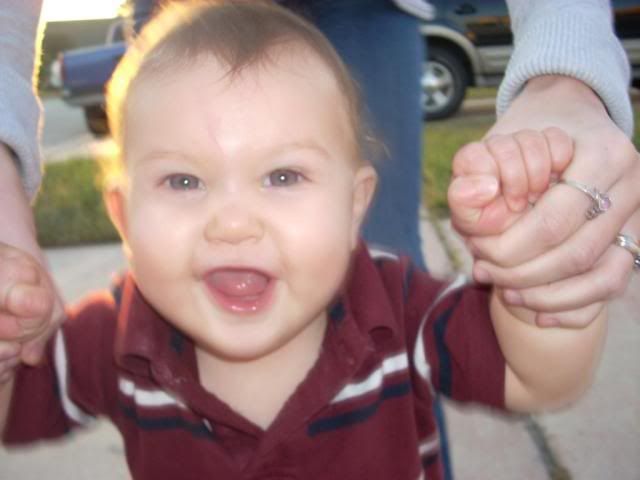 clapping with Aunt Brittany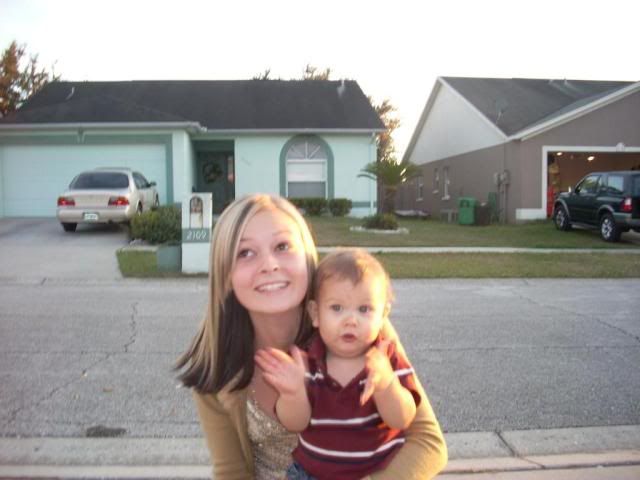 chillin with my belly out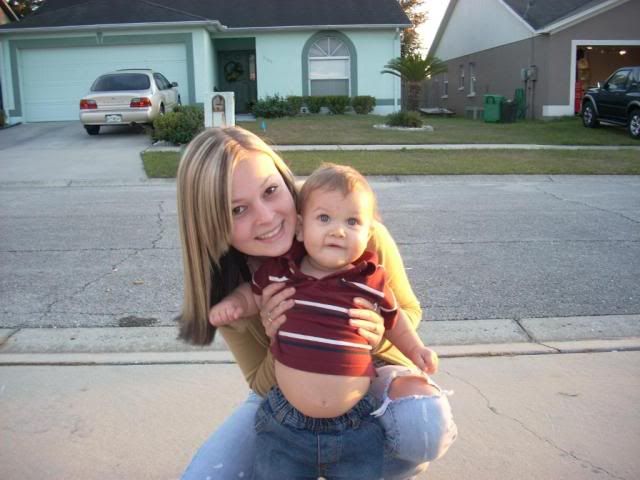 Mommy and me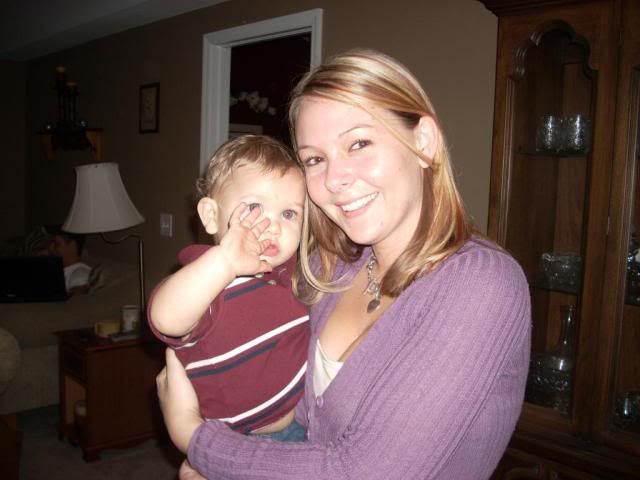 playing with mommy's new colored hair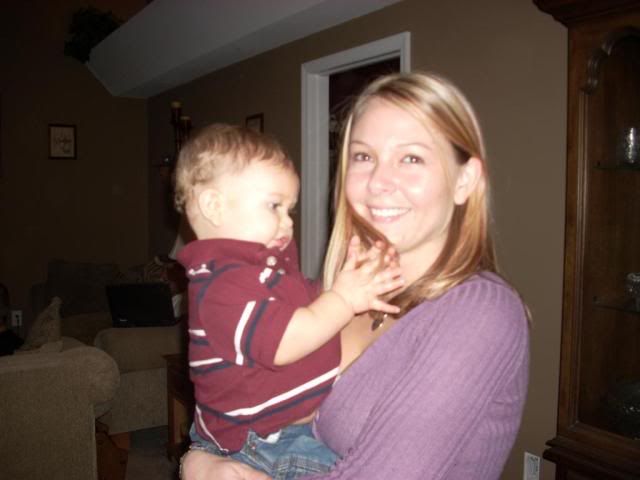 crawling around with mommy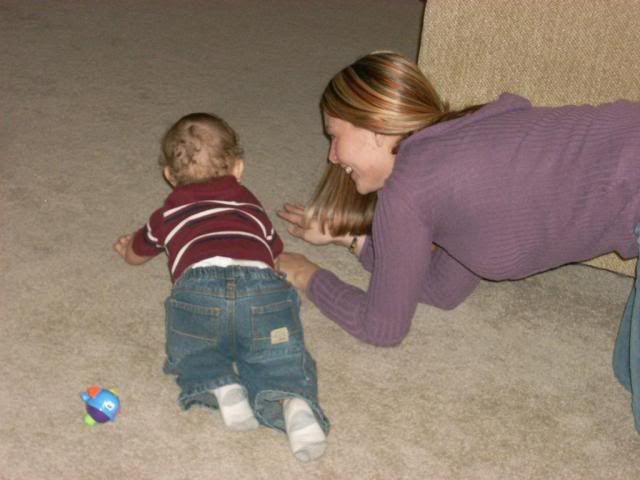 Video of me waving bye to everyone


Can't wait for Christmas!!