Wow! Its been awhile!! I am sorry its taken so long to get back on and update everyone...but unfortunately I can't type myself and mommy has been super busy dealing with me being sick and then Christmas! But here I am! and guess what...no more rash!!! Well a day after my last post the rash got WAY worse, I got a high fever and had a febrile seizure and ended up in the ER. What a long night that was!!! They stuck me with needles and made me take xrays...it wasn't fun! But whatever they did helped because my rash started going away and then I was on a bunch of meds the following week...starting to get better... THEN....I got RSV! As if I haven't been sick enough!! Apparently I got it from the ER...there was a baby next to us that had it and its really contagious...so I got stuck with it!! And that really stunk because mommy normally goes to my great granny's every year for Christmas eve but she couldn't this year because I was still contagious and my 2nd cousin Cy, who was just born was there...and RSV in babies under 6 months normally puts them in the hospital. So..as bad as mommy and I wanted to go see everyone...we didn't want Cy to get sick!
Well...fast forward to Christmas...I started getting better and Christmas morning was GREAT! I got a TON of gifts!!!! LOTS AND LOTS of toys!!! and the best part..they all make lots of noise!!! Mommy said to tell everyone thanks for that..although she rolled her eyes when she said it....not really sure what that meant? But what I do know is I am having soo much fun with all those toys...to list a few...I got a laugh and learn musical table, a fun blow up penguin that i can knock around and he laughs, a VERY LOUD mower (thanks Aunt Steph and Uncle Richie), a laughing cow, leap frog musical maracas, a riding 4 wheeler! and TONS more!
Well...here are TONS of pics!!! and I will try to keep mommy in check and make her keep this more up to date from now on so you all don't have to read a book next time!!!

The super cool 4 wheeler my Great granny got me!!


riding my 4 wheeler with grandpa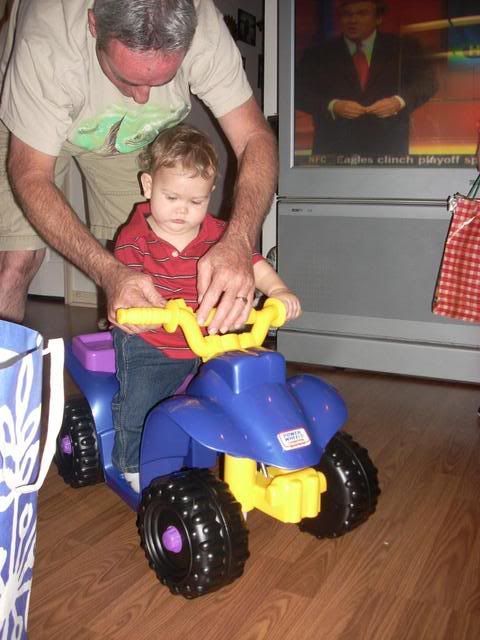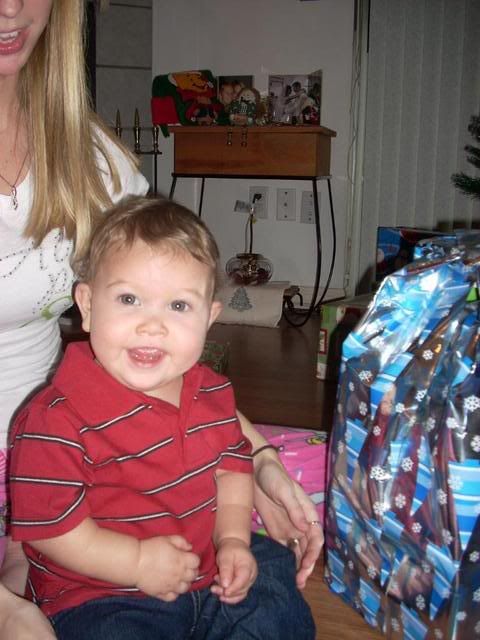 Aunt Stephanie got me this shirt because daddy HATES this show!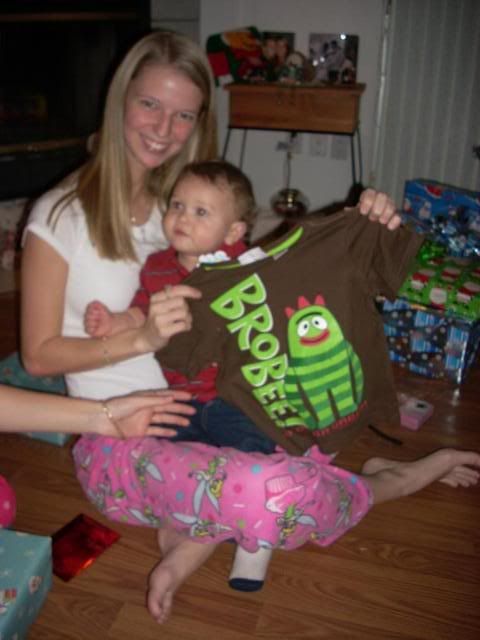 My new mower


My mower out of the box!!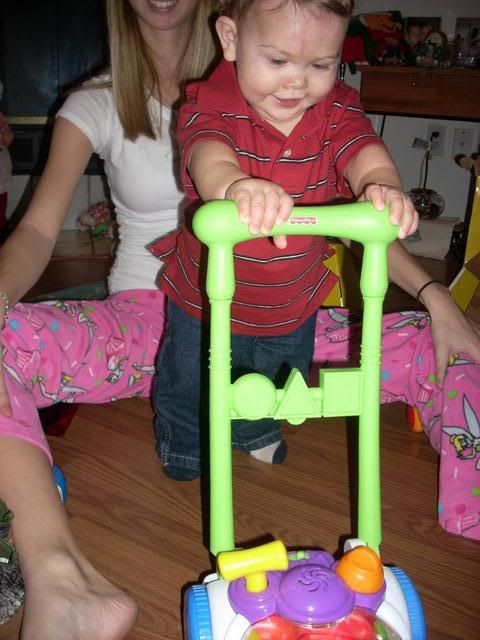 my new boots grandpa got me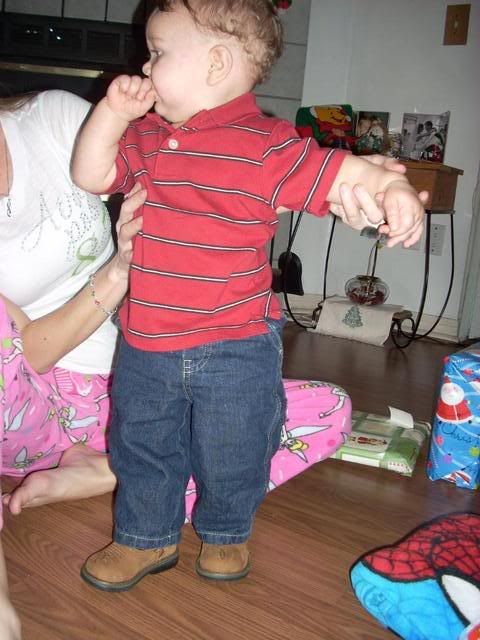 Aunt Stephanie really got excited about sock monkey slippers we got her


opening gifts with daddy at nana and papa's house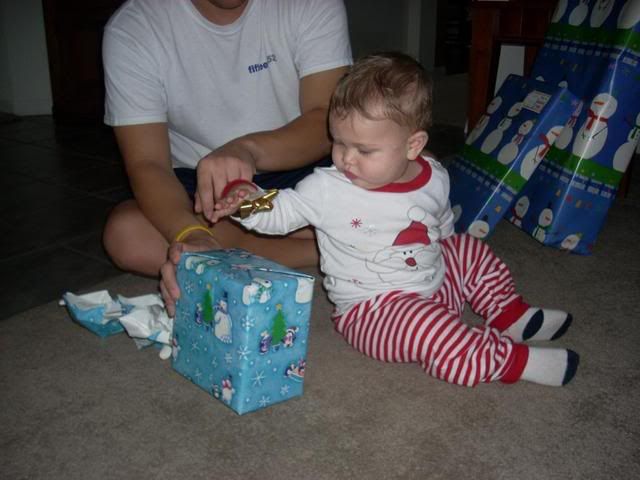 Trying on the new hat


super fun toy nana got me



well...mommy has more pics and videos too but she said she will upload them later this week...its my bed time now!