Well...mommy gave me broccoli for the first time yesterday and then while giving me a bath she noticed I had a rash under my arms. Well nana took me to the Dr today and it got way worst! Its all over my arms, stomach, back, even on my knuckles, ears and my eye lid!! I feel miserable and just want it to be gone! Mommy is super worried about me. The dr said its either from the broccoli or my antibiotics for my ear infection. She thinks its most likely from the antibiotics even though I have been on them for almost 2 weeks now, she said sometimes that happens. She told mommy to stop giving me antibiotics and no more broccoli for now...which kinda stinks because I actually liked broccoli! But she said to give me benedryl and then once the rash goes away she can give me broccoli again...then if I get a rash we will know its broccoli...if not then its the meds...guess we will see.
well...oh course you know mommy had to take pics of the rash...and its actually way more red then you can see in the pics. Oh and my ears...wow they are HUGE and super red!!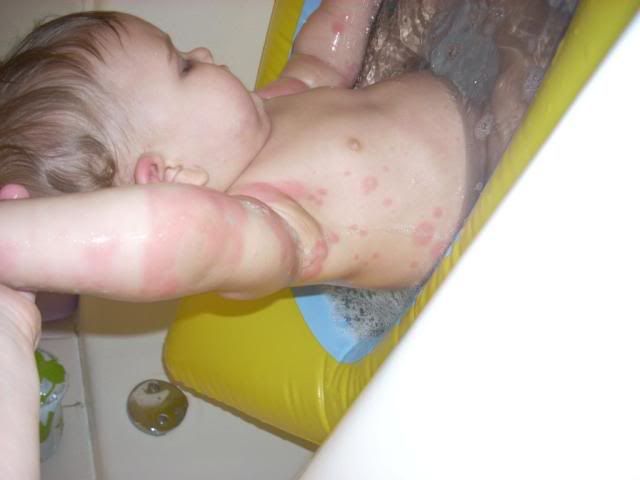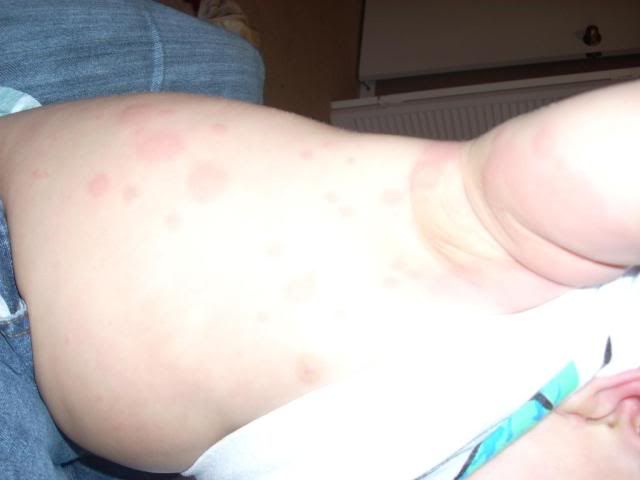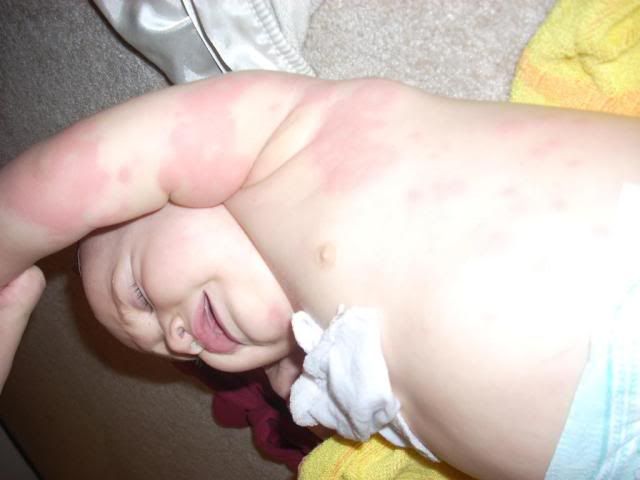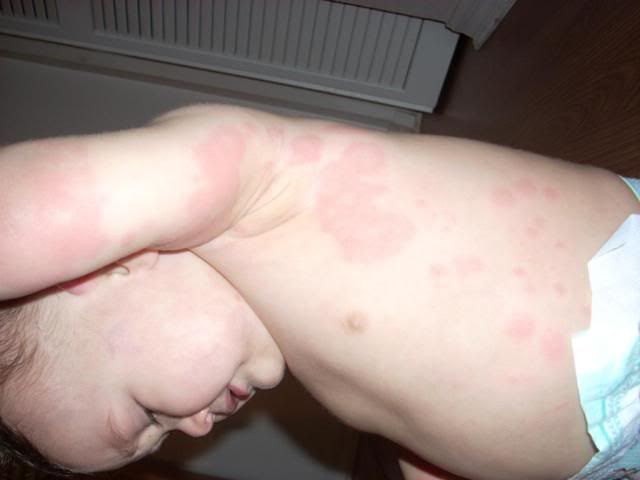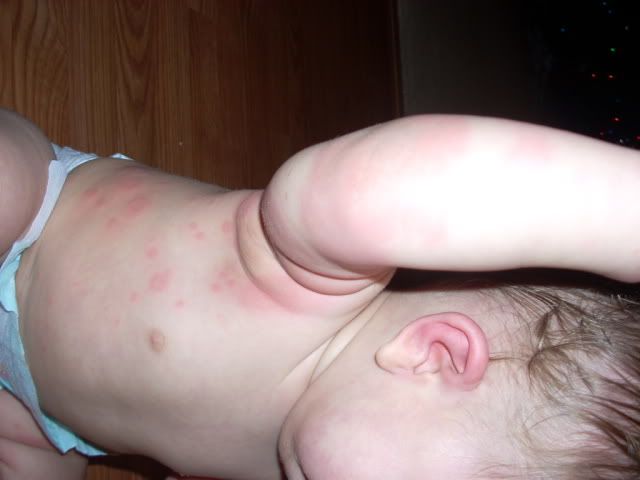 I will post later this week to give you an update. Hopefully this goes away!