I think I may hold the record for attending the most weddings in a baby's first year of life!! My Great Aunt got married on Friday and that makes her's the 4th wedding so far..and I am not even 9 months old!! I am getting pretty use to them by now...I even helped one of the guys with his toast by saying a few words(well in my baby language) VERY loudly...mommy was embarrassed,not sure why...I was just trying to say Congratulations! Evey one else at the wedding thought my speech was good, the dj even offered to give me the mic! Mommy said no though... She ruins all the fun!
Well, after my great speech I, of course, flirted with all the ladies and then settled down with daddy and chewed on a spoon for the rest of the night...it felt really good on my gums! My bottom tooth is almost all the way through and it hurts!

Well...here are lots of pictures...
My Great Aunt Suzy, me and my new great Uncle Joe!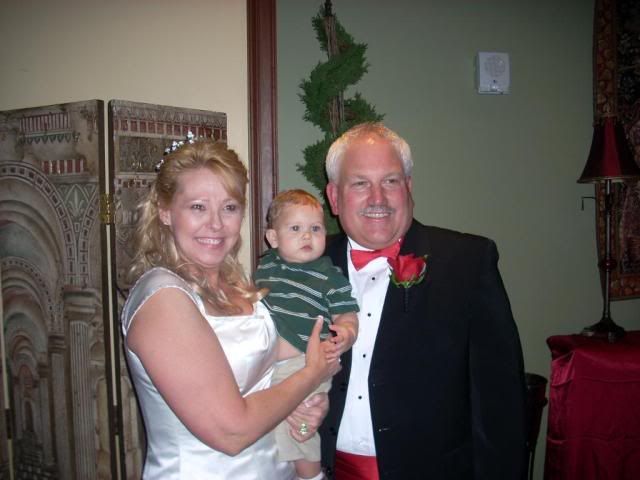 Mommy and Me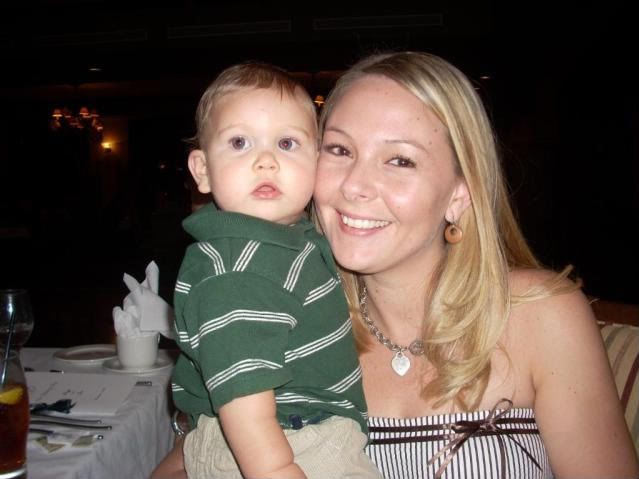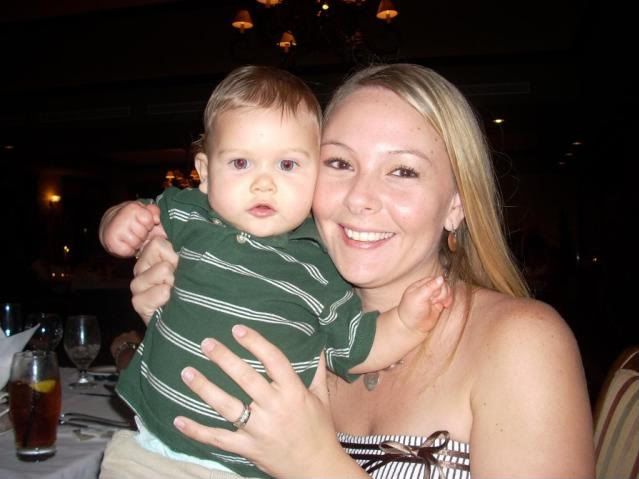 Chewing on my spoon with daddy



Uncle Joe almost threw the cake at Aunt Suzy...but then he took a moment to think...and decided against it...dang!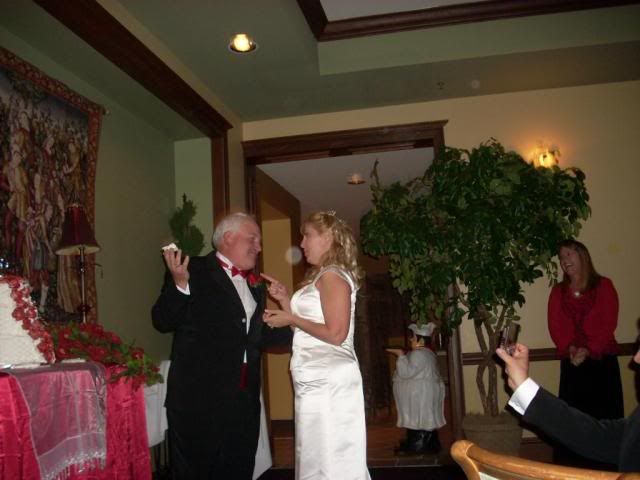 Weddings make me tired!!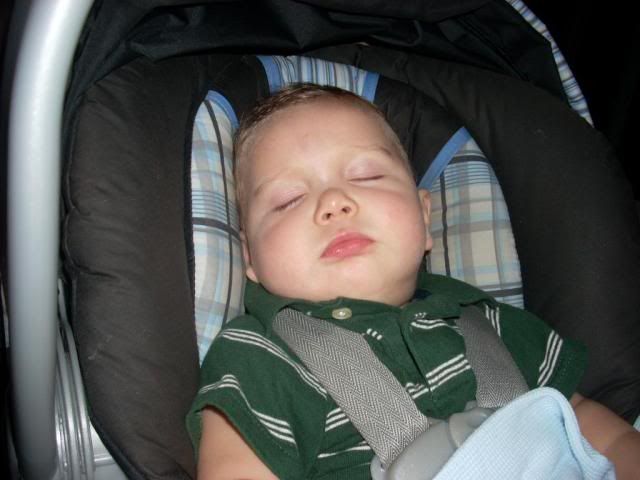 There will be more pictures to come...mommy is waiting for Aunt Stephanie to send the ones she took.